Polaris Music Prize: The Long List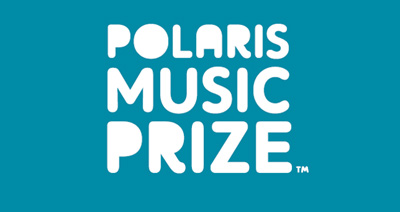 The Polaris Music Prize has announced their 2009 Long List nominations!
This year's Long List consists of records from Handsome Furs, K-OS, Metric, Joel Plaskett, Rae Spoon, The Stills, Chad VanGaalen, Martha Wainwright, Patrick Watson and Woodpigeon, among many others.
Awarded to a Canadian artist who creates the Canadian album of the year, this $20,000 prize is judged solely on artistic merit, without consideration of genre or record sales.  Past winners have been Final Fantasy for He Poos Clouds (2006), Patrick Watson for Close to Paradise (2007) and Caribou for Andorra (2008).
Mark July 7th, 2009 on your calendars, as the Short List of 10 nominees will be announced at a media conference at The Drake Hotel in Toronto.
Both the Long List and the Short List are determined by an independent jury of 190 Canadian music journalists, broadcasters and music bloggers from across Canada.  Eleven people are selected from the larger jury poor to serve on the grand jury.  The grand jury will convene the night of September the 21st during the gala to select the 2009 Polaris Music Prize winner.
The Polaris Music Prize is a not-for profit organization that annually honours, celebrates and rewards creativity and diversity in Canadian recorded music by recognizing, then marketing the albums of the highest artistic integrity, without regard to musical genre, professional affiliation, or sales history, as judged by a panel of selected music critics.
For the full Long List and more information, please visit their website or their MySpace page.